Posted On: April 14th, 2020 Author: Renee Ciaramella
Travel can seem out of reach for many due to its cost, but if you plan ahead and spend responsibly, seeing the world may be more affordable than you think.
Using a travel cost estimator is a great way to get an idea of what sort of travel expenses you can expect. Use that estimate to decide what a reasonable travel budget is for you and start saving up for that dream vacation.
HOW TO TRAVEL CHEAPLY
Budgeting is rarely ever considered a fun activity, but it's a necessary one if you want to realize your globetrotting dreams without falling into debt.
So, if you're wondering how to travel the world on a budget, cheap travel tips are just what you need.
Prioritize
Figure out what you absolutely must see or do and focus on those things.
If you've always wanted to do a walking tour of historic Boston but don't care as much about sports, skip the tour of Fenway Park and pick the historical spots you want to see in the city.
Do you need a private room in a hotel or do you just need a bed to sleep on at the end of a day of sightseeing? If the second option applies to you, a bed in a hostel dorm may be a better option rather than a private hotel room.
Book Early
One of the best tips for traveling on a budget is to book everything early — especially airfare. Often, the sooner you book, the cheaper it will be. That goes for everything from plane tickets to hotel rooms to tickets for various attractions.
And if you opt to travel during the off-peak hours, you'll likely be able to stretch your dollar even further.
HOW TO CREATE A TRAVEL BUDGET
Creating a travel budget doesn't have to be as much of a chore as you may think. Using a travel budget calculator is a great help, but there are four main things you need to keep in mind when budgeting for a trip:
Transportation: From airfare to car rentals to public transportation, factor in how you will get around and what it will cost you.
Accommodations: Will you be spending a lot of time relaxing in your hotel, or do you just need a bed and shower at the end of every day? Figure out which will best suit your plans for your trip.
Food: If you're a foodie and want to sample the cuisines of the world, you may need to have a bigger food budget. But if food is just a way to survive for you, you may want to consider making most of your own meals while traveling.
Emergencies: Always have an emergency fund ready.
Also, don't forget to factor in costs for things like visa applications and vaccinations needed before embarking on your trip when estimating travel expenses.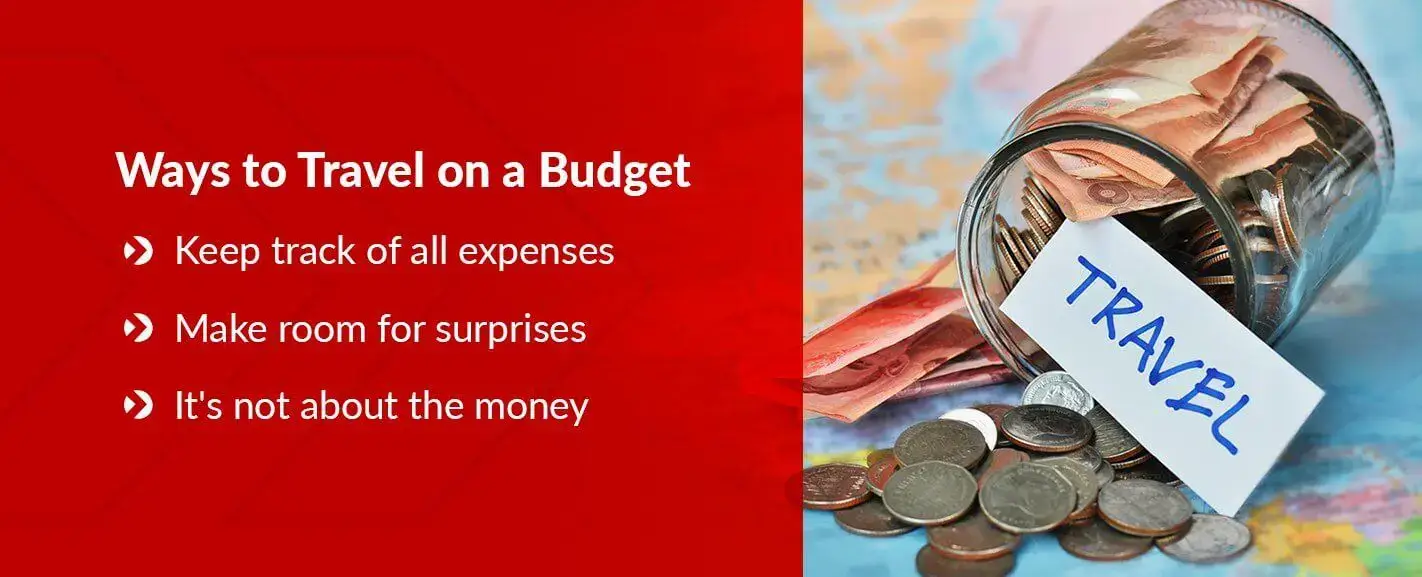 HOW TO TRAVEL ON A BUDGET
Once you've created your budget and are on your trip, you need to ensure you stay within the budget you made.
It can be overwhelming to stay within a fixed budget when you're in a new city, but it's crucial — not only so that you're able to enjoy your trip to the fullest but also so that you'll be able to take more trips in the future.
There are three easy ways to ensure you stay within your budget while traveling:
Keep track of all expenses: This is best done using a financial app or a spreadsheet and will allow you to see where you need to rein in your spending and where you can afford to splurge a little more.
Make room for surprises: Just in case you do end up going over budget, have an emergency fund you can rely on. This fund is also handy if you suddenly find you need to make some unexpected purchases.
It's not about the money: Remember that traveling isn't about how much money you have or spend. It's an experience, so enjoy every bit of it.
HOW TO STRETCH YOUR TRAVEL BUDGET
Sticking to a travel budget is essential, but there is also a way to get more out of even the tightest budget.
Stretching your travel budget is a useful skill and one that comes more naturally the more you travel. If you're a beginner, though, and want to know how to make the most of your trip with the least money, here are 10 ways to do it.
1. Save on Accommodations
Aside from airfare, which sometimes cannot be reduced no matter what tricks you try, accommodations are always something that you can cut down on. Hostels have evolved from the stereotypical hub for young backpackers into modern and progressive businesses that now cater to families and couples as well as the solo backpacker.
If you'll be traveling for a longer period of time, consider subletting your empty apartment at home to get some additional income while you're away.
Considering a work/travel opportunity may be the best and most lucrative way of stretching your travel budget since it allows you to contribute to the local economy in exchange for a stipend and/or room and meals. You can even make connections with locals, who can then suggest safe, low-cost accommodations to try once you finish the job.
2. Cut Down on Transportation
Many major cities have thriving public transportation systems that are cheap and efficient. Public transportation is one of the best ways to explore a new city and find hidden gems that only the locals know of. Better yet, try just walking everywhere to really get a feel of the city and its customs.
Similarly, if you plan to do a multi-city trip, consider traveling on land rather than by air. Depending on where you're headed, taking the bus or train might be much cheaper and only a little bit longer than flying.
If you're taking the bus or train, be proactive and buy your tickets online ahead of time instead of in person at the terminal. You can usually get much cheaper tickets — sometimes even more than 50 percent off — if you buy e-tickets ahead of time.
To save even more money, consider traveling at night. Overnight journeys are the least popular, making them the cheapest option. Plus, there's a certain retro romance to spending the night in a sleeper car on a train.
3. Don't Waste Money
Tours, attractions, admission fees — these are all excellent ways to burn through your travel budget quickly. Prioritizing what sites and attractions you want to see and which you can live without seeing is the way to avoid getting overwhelmed by everything you feel you "must" see.
Many tourist attractions also offer discounts for seniors, students and teachers, so bring your ID along just in case. And if you're interested in seeing multiple attractions in one city, see if there is a tourist pass offered. These passes often let you visit multiple sites and attractions for one price.
The same sentiment goes for frivolous shopping. Souvenirs are fun and all, but don't go overboard on kitschy junk you probably won't use when you get home.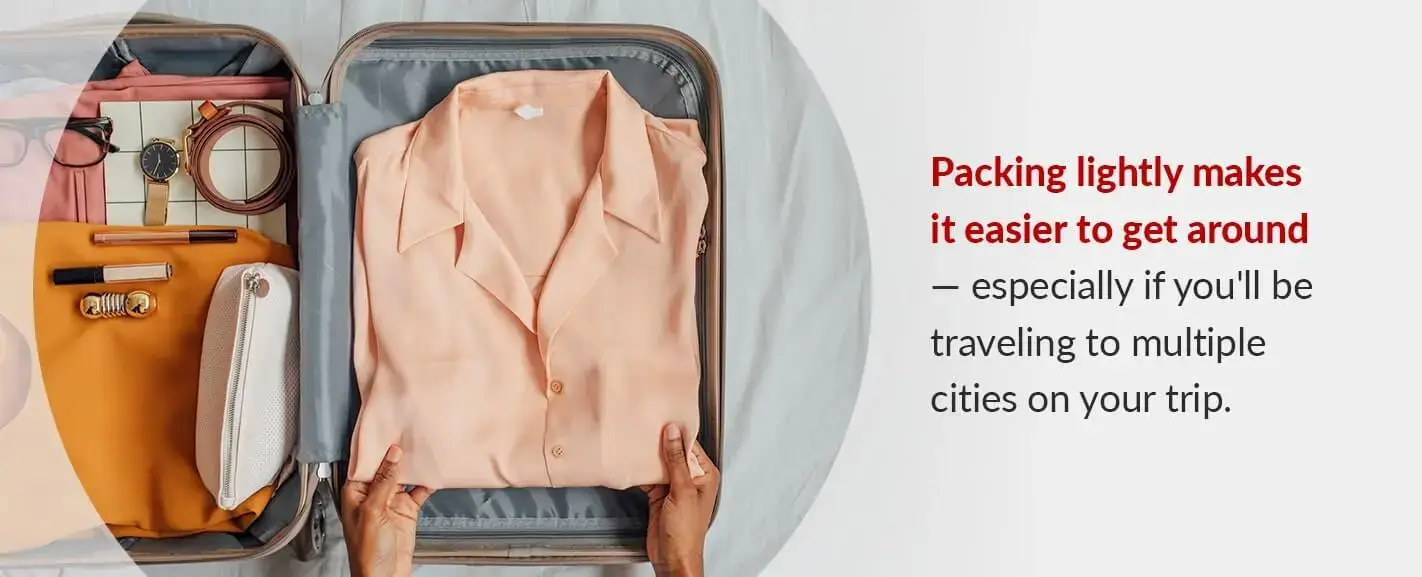 4. Pack Lightly
It may be tempting to take all your creature comforts with you on vacation, but having an excess of baggage can become a costly burden.
Many low-cost flights charge extra for checked baggage, and that extra cost can end up canceling out your savings on the airfare. Having less luggage also makes it easier to get around — especially if you'll be traveling to multiple cities on your trip — and helps keep you from too much shopping because you're forced to consider what you can and cannot carry with you.
5. Eat Wisely
Believe it or not, if you eat out at lunch, it'll be a lot cheaper than eating out at dinnertime — and it'll be pretty much the exact same menu. When it comes to tips for traveling on a budget, lunching in restaurants is probably the least known. Restaurants are also less crowded during lunch hours, allowing you to dine leisurely and comfortably.
If you do eat out, remember to brush up on the tipping customs of the city you're in. Over-tipping can sap your budget unnecessarily, especially since some cities include a service fee with every bill, which counts as a tip.
Making your own meals is also a great way to save money and also eat healthily. Stop by a grocery store during your day and pick up some supplies for meals and snacks to take with you. You could even pick up ready-made snacks and meals, like sandwiches, at grocery stores and find a nice shady area to have an impromptu picnic.
If you do decide you want to eat out, ask around or discover on your own some hole-in-the-wall spots where locals eat. These spots will likely have excellent, authentic food for a much lower cost.
And whether you eat out or in, try to avoid overindulging in alcohol as that can end up being an unforeseen expense that quickly adds up.
6. Pay Locally
If you want to travel on a budget, you need to know to avoid transaction and conversion fees on credit cards by exchanging your money ahead of time and avoiding foreign ATMs. The service charges coupled with the interest rate and your credit balance can result in an unhappy surprise when you return home.
If you do end up using your credit card, you will be asked if you want to pay in your home currency or the local currency. Opt to pay in the local currency to further avoid those foreign transaction fees.
However, the best way to go in most places is to pay in cash — and don't be afraid to haggle if that's a norm where you're visiting.
7. Keep a Running Tally
The best way to ensure you don't go over budget is to keep track of all your expenses. It may seem like a hassle, but you don't necessarily have to stop and note down every single cent you've spent.
Budget how much your travel expenses will be for each day and set a limit. Take that amount of cash with you, and at the end of each day, count out how much cash you have left to determine how much you've spent. If you can get receipts, do so to get a clearer picture of where you're over- or underspending.
If you're doing a multi-city tour, it's also a good idea to stay longer in cities where the currency exchange rate is in your home currency's favor. You'll be able to see and do more for less.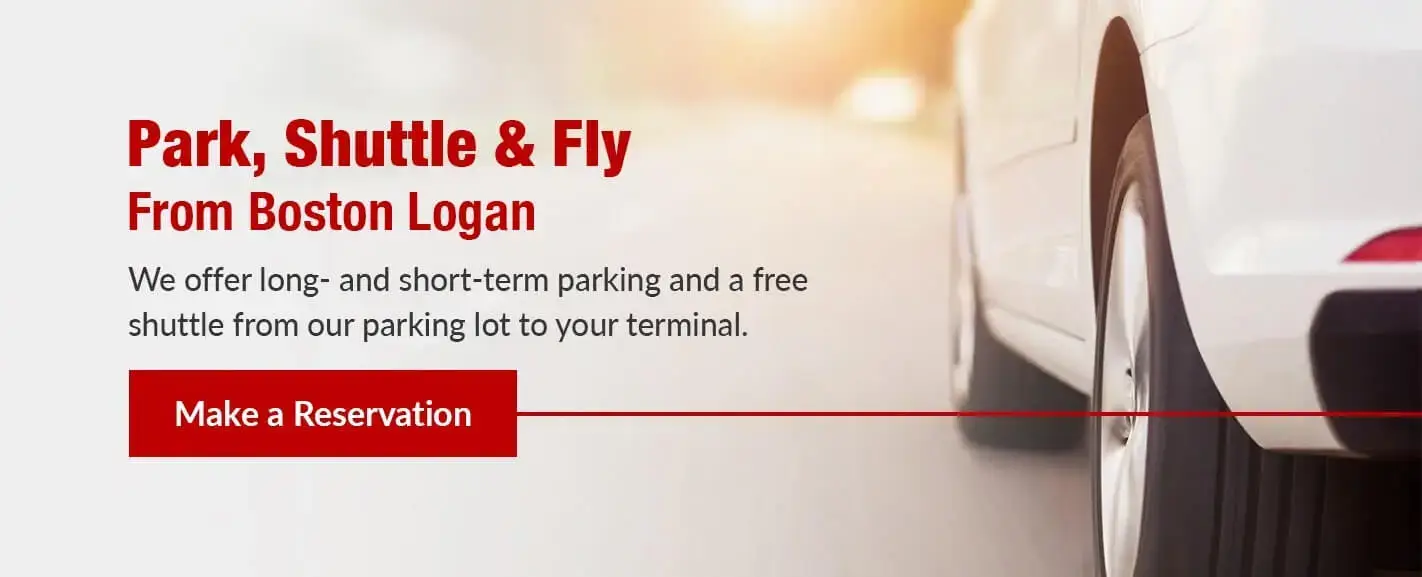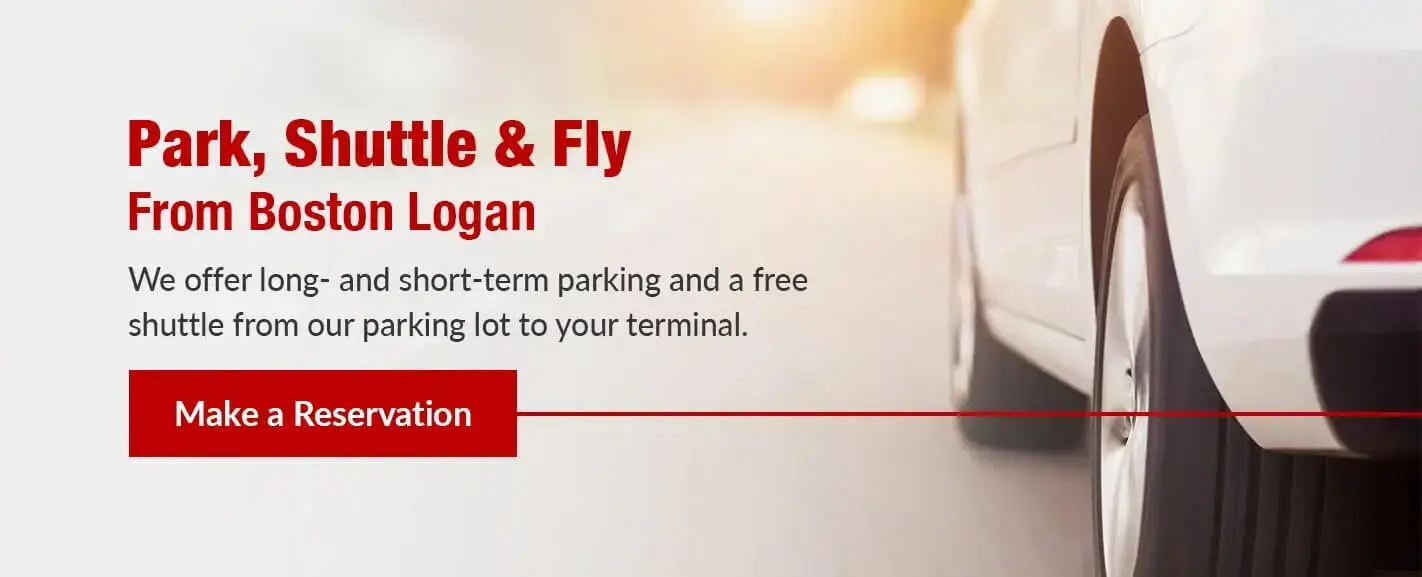 8. Rent a Trailer
One way of stretching your travel budget is to rent a travel trailer or motorhome, which provides both lodging and transport and will save you money on accommodations, food and transportation.
Instead of paying for rooms and beds, you can rent out spaces at campsites and RV hotels for much cheaper. Plus, you'll be able to make more of your own meals since trailers tend to come with small kitchenettes that have a fridge to store food in.
You'll also end up saving on transportation fare by just driving from location to location, without being restricted to bus or train schedules.
9. Book a Group Tour
If you're still looking for ideas on how to travel the world on a budget, consider a group tour. Group tours condense all your travel costs into one fee and allow you to explore cities with a mix of freedom and guidance.
Often, tours of major sites are included for the group in the price of the booking, and you really only have to budget for food and shopping.
Plus, it's great if you don't like to travel alone because you'll always have the company of like-minded people while still being able to have some alone time.
10. Use a Travel Agent
Not everyone can put in the time and effort required to find the best travel deals, but a travel agent is trained to do just that. By using a travel agent, you'll be able to leave the details of your trip to a professional while still being able to stay within your budget.
The agent will help you in estimating travel expenses and may even be able to help you find a way to pay for your trip in installments, so you won't be obligated to pay a huge sum upfront. This way, you'll pay a little bit over time before the date of your trip, and by the time you're ready to jet off, your trip is already paid for.
PARK, SHUTTLE & FLY FROM BOSTON LOGAN
Whether you're leaving for a weekend or a few months, make it easy for yourself by trusting Logan's Original Park Shuttle & Fly Since 1975 to look after your vehicle and get you to your terminal in minutes. We offer long- and short-term parking and a free shuttle from our parking lot to your terminal. Plus, we can clean and detail your car while you're away, so you can come back rested and refreshed to a spotless vehicle.
Reserve a parking spot today and let Park Shuttle & Fly get your trip off to a great start.