Posted On: April 14th, 2020 Author: Renee Ciaramella
Traveling is something that may seem out of reach because of its cost, but knowing how to plan a travel budget gives anyone the chance to become a globetrotter.
It may not sound like much fun, but knowing how to plan a trip on a budget can become a useful skill that will allow you to see the world without falling into the red. It's also a great motivator because every dime you save means you're that much closer to your vacation.
If you're ready to fly off to luxury or adventure but are unsure how to save or create a budget for your travels, here are some tips.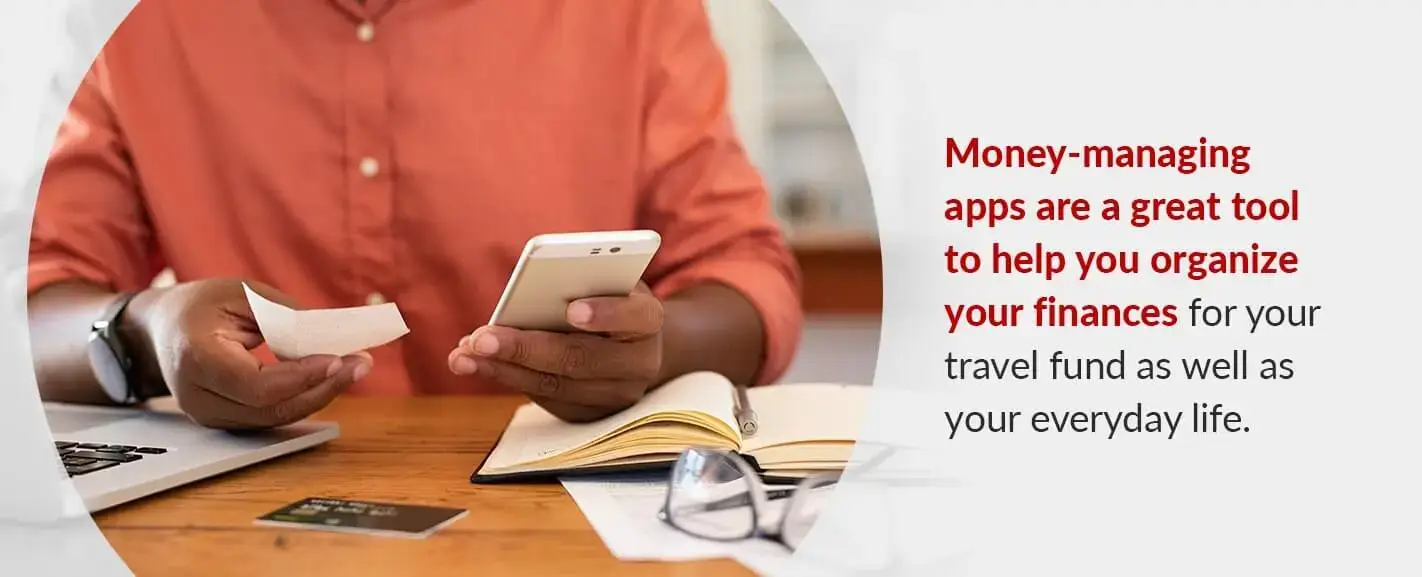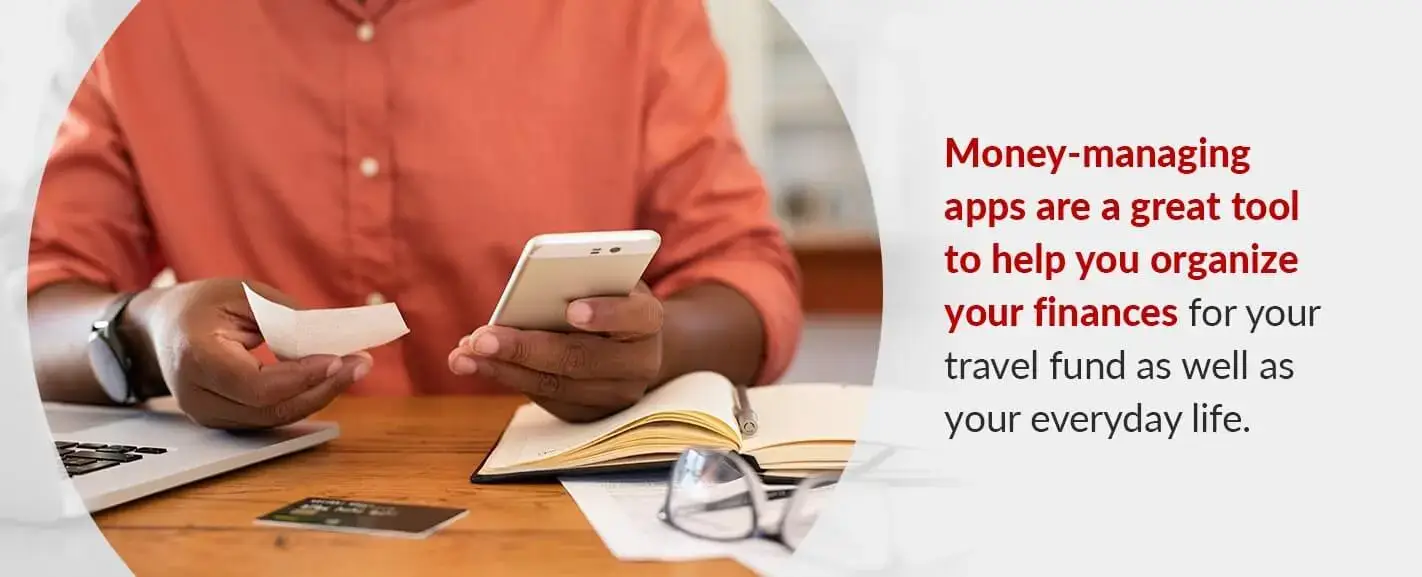 HOW TO CREATE A TRAVEL BUDGET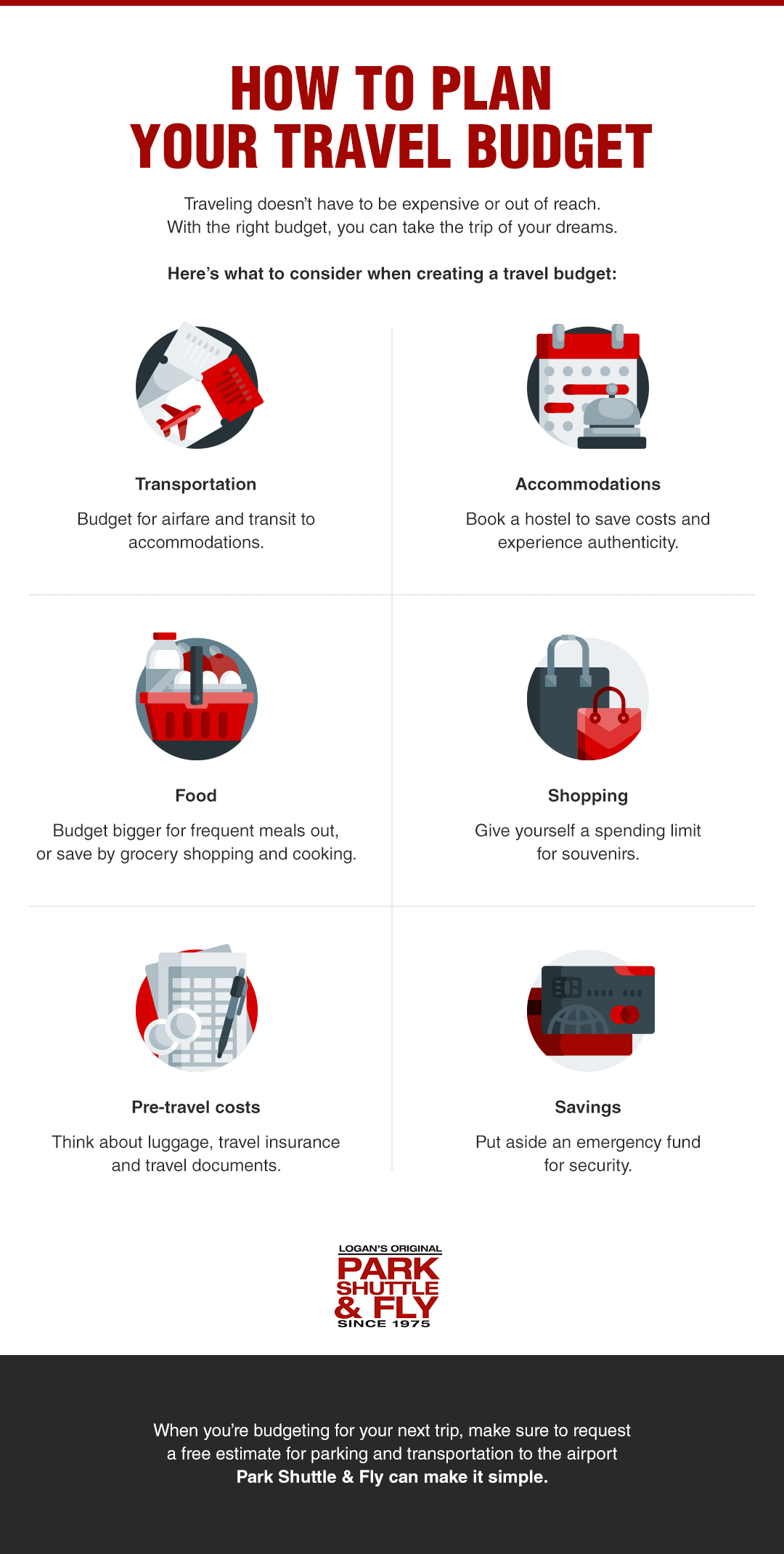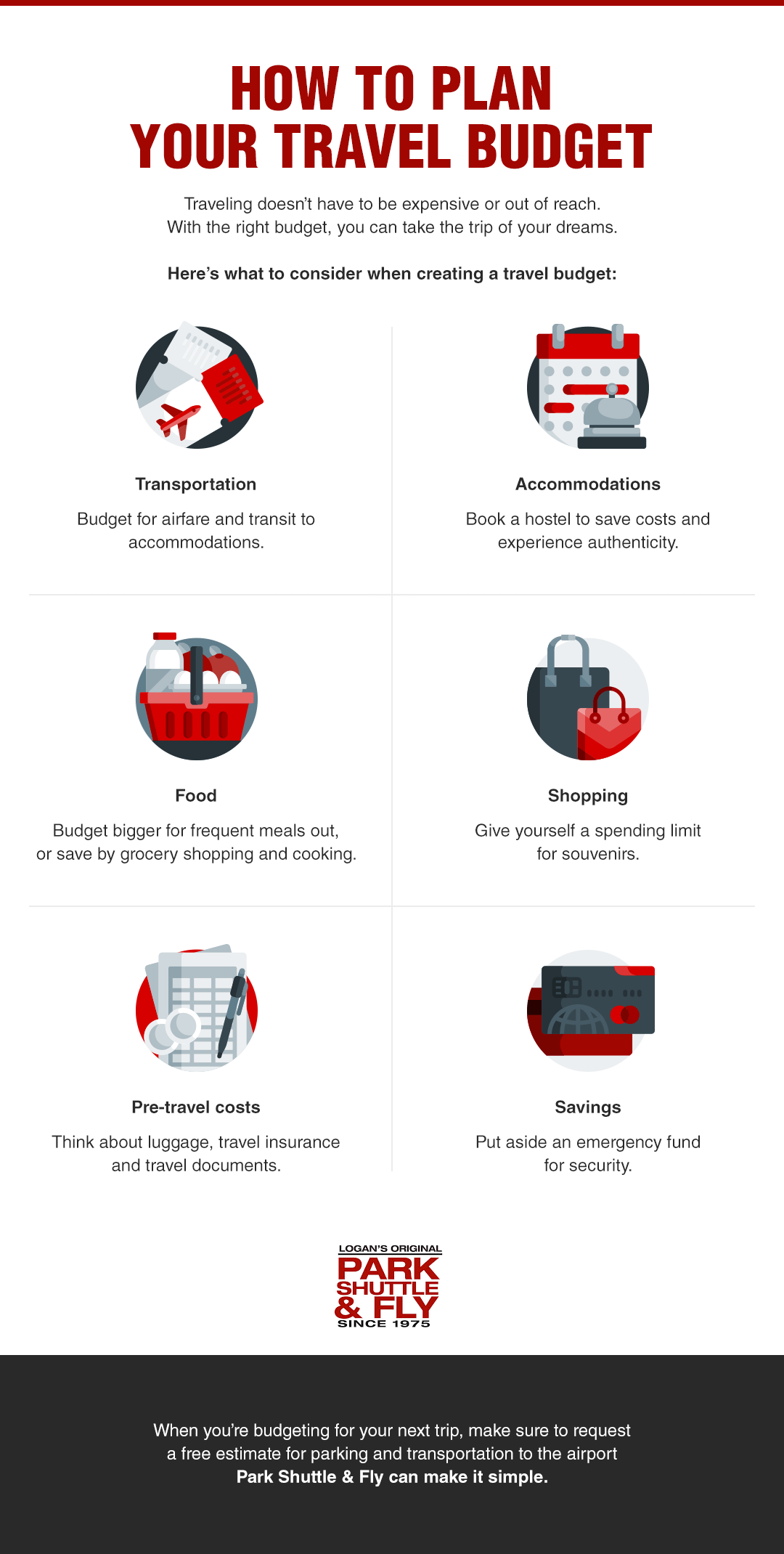 Depending on the length of time you'll be traveling, your financial priorities may vary. Using a travel cost estimator is a good way to get your plans organized, but creating a travel budget worksheet or spreadsheet is also an option.
No matter what you put on your budget, there are six things that almost every traveler will need to take into consideration:
Transportation
Accommodations
Food
Shopping
Pre-travel costs
Emergency savings
Most of those things are variable as well depending on the reason for your travel. For example, you likely don't have to worry about accommodations or airfare if you're traveling for work. Or, if you'll be staying with family or friends, accommodations won't be as big a concern.
But for most people, those six things are the heart of a travel budget.
1. Transportation
If you're creating an international travel budget, airfare will probably be the biggest expense of your trip.
Flight costs can be intimidating, but many websites allow us to compare airfare. Let these sites do the searching and comparing for you to help you find the most cost-effective price for your trip.
If you can be flexible with your travel dates, consider alternate dates. Generally, flights during the middle of the week will be cheaper than those leaving on Friday or Sunday. It's also always cheaper to travel during the off-peak season. Major holidays tend to be peak seasons and airfare can be expensive during those days.
Stopovers
You could also end up saving a lot by not going for a direct flight.
Layovers can be annoying and seem like a waste of time, but many airlines offer stopover programs that let you visit a major city for little to no extra cost. These programs often come with perks like hotel discounts or a bottle of wine at certain restaurants.
Stopover programs are a great way to extend your trip without paying anything extra and they're ideal for globetrotters who have multiple cities to still cross off their bucket lists.
Secondary Airports
If you're on a time constraint and can't take advantage of the stopover program, consider a direct flight to a secondary airport. Many cities have one major airport and one or two smaller airports that are a little farther away. For example, if you're flying to London, it may be cheaper to fly directly to Gatwick than to Heathrow.
And if you're able to fall asleep anywhere, overnight flights are a great way to gain a day and save a night of accommodation.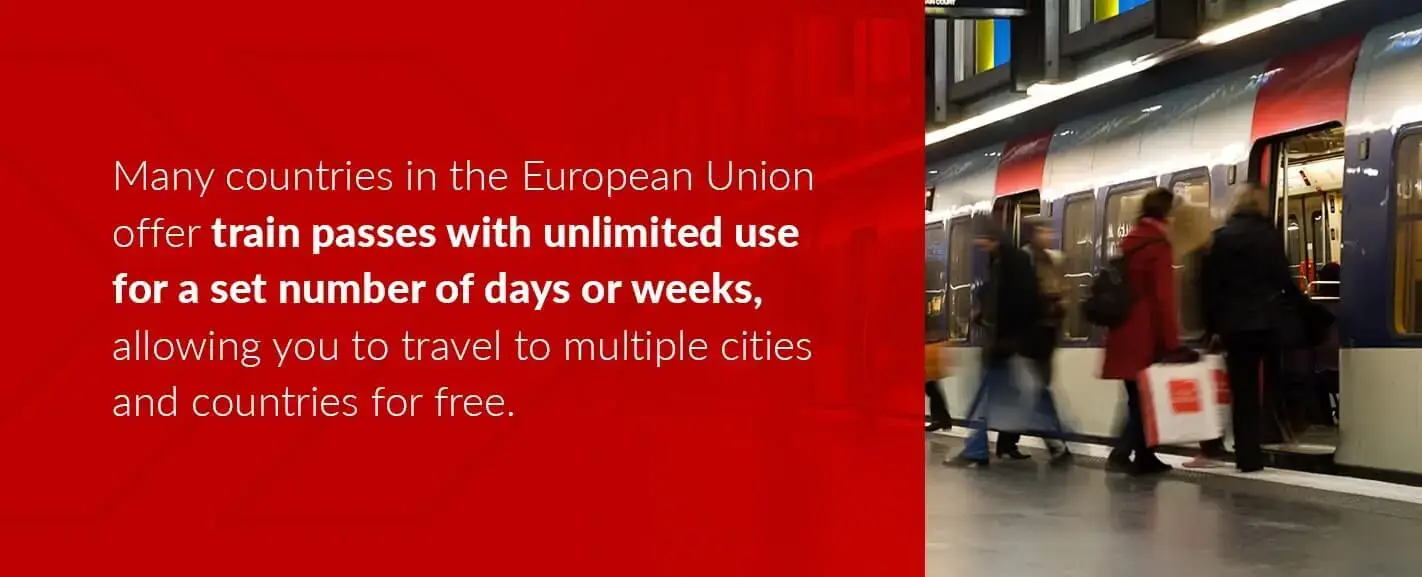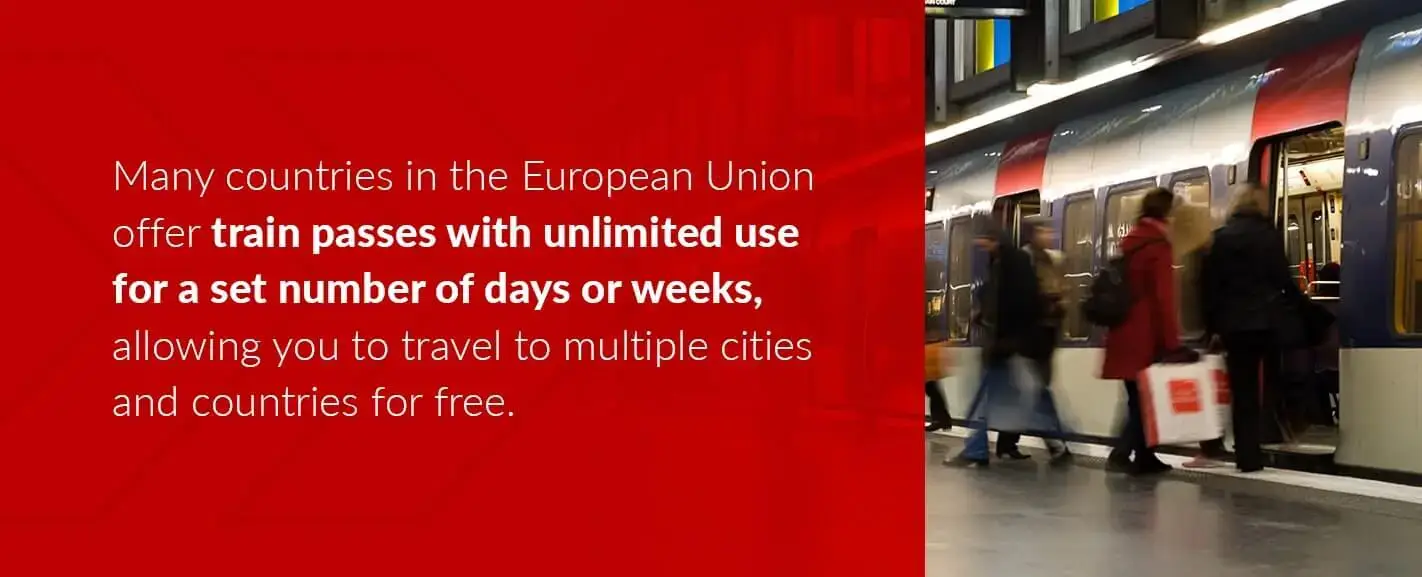 Local Transportation
Your travel budget should also include any local transportation you may be using once you arrive at your destination. If you'll be renting a car, be sure to factor in the cost when you budget. Or if you'll be relying mostly on public transportation or taxis, you'll need to include that in your transportation budget as well.
2. Accommodations
Once you've sorted out where you're going to go and how you'll get there, you'll have to figure out where you'll stay once you're there.
The price of your hotel will likely vary based on location, even within the same city. If you want to stay in the heart of a city, it will probably be pricier than if you stay farther out of the core. Which part of the city you want to stay in and how much you're willing to spend on accommodations are closely linked and one affects the other.
Websites and apps that compare hotel prices are a great option. If you're not as particular about where you stay, hostels and short-term rentals are excellent options. Both provide cheap lodgings, often in or very close to the downtown core, and provide local knowledge and expertise.
The tales about hostels are no longer true, and hostels have become a popular spot for both young backpackers and families on vacation. Most hostels also offer private rooms with shared or private bathrooms in addition to the traditional dorm bed — and private rooms in hostels are cheaper than private rooms in hotels.
3. Food
If you have friends or family who are willing to let you stay with them for the duration of your trip, you don't need to worry about the cost of accommodation, but you'll probably still need to consider food and drink. We all have to eat, but what and how we eat can make all the difference.
If you're a big foodie who thrives on trying new cuisines while traveling, you'll want to create a bigger food budget. Research restaurants you want to try out and visit their websites for menu prices so you can better plan your budget for travel abroad.
Those who just see food as a means of survival can plan to use grocery stores and cook their own meals to reduce the cost of food. Most hostels and rentals allow guests access to a shared kitchen space, so making quick, home-cooked meals is a lot easier, even when you're on the road.
4. Shopping
Like with food, some people love to shop for souvenirs and consider it part of the joy of traveling while others loathe shopping of any sort. The key to planning a trip is knowing what you'll likely be interested in doing or not doing.
If you love collecting tidbits from your travels to bring home, you may want to consider how much you're willing to spend a day for shopping and souvenirs.
Just remember to factor in how many items you bring back and their sizes so you don't go over the weight limit for luggage on your way back — that could be a costly fee you're better off avoiding.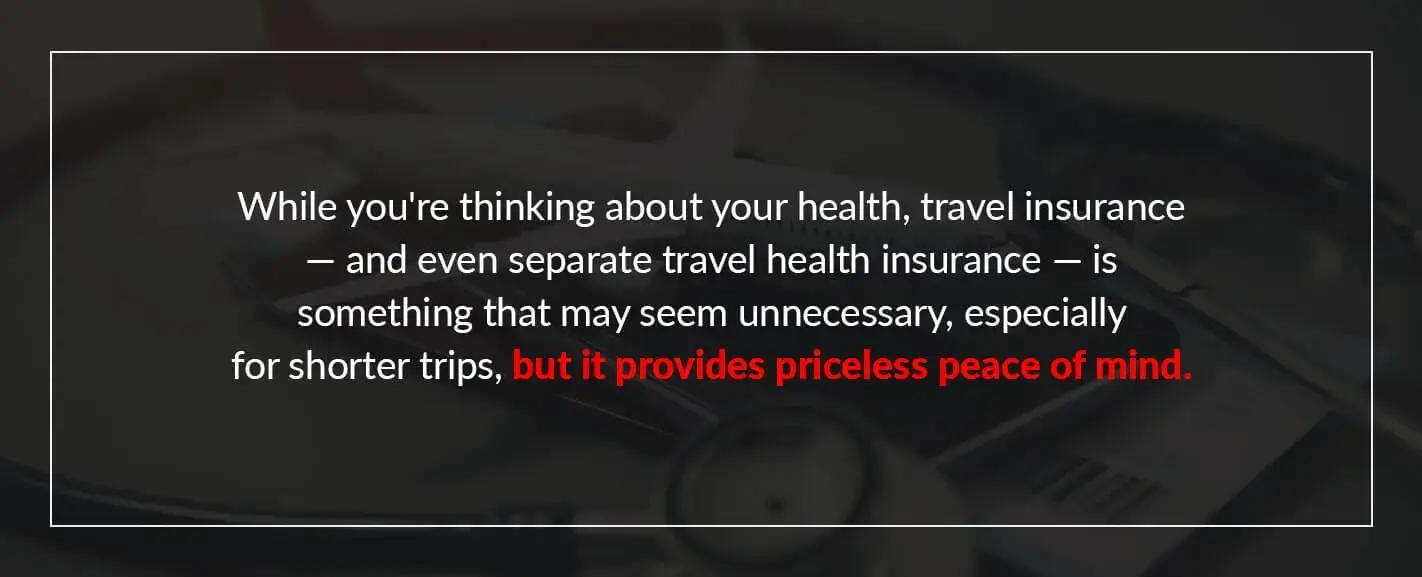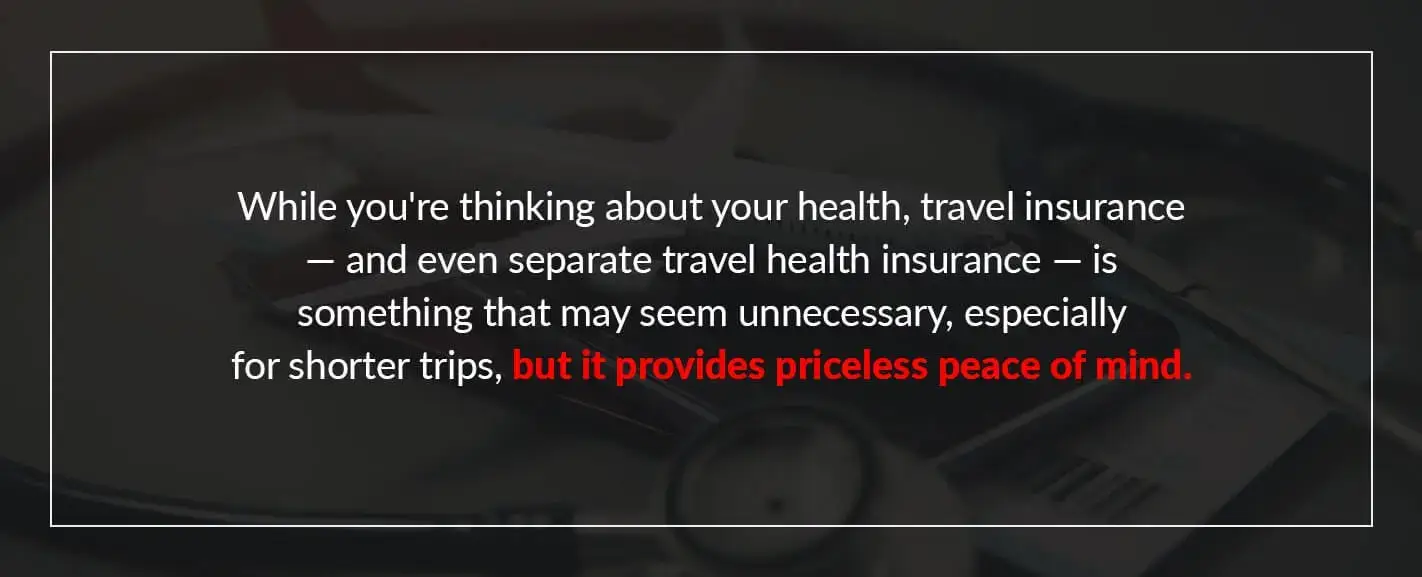 5. Pre-Travel Costs
If you need to buy new luggage before your trip, you should factor that into your overall travel budget as well. Also, consider things like voltage adaptors and travel accessories.
Make sure your legal documents are all in order. Certain countries won't allow you to enter if you're passport expires in less than six months, so make sure your passport is updated, and factor the cost of a passport renewal into your budget.
Also double-check if you need a visa for the country you're visiting. Factor in both the cost of a visa application and the amount of time it takes to receive a verdict. Don't buy your airline ticket until you have the visa since you may not be able to get a refund on the airfare if the visa is denied.
You'll also want to double-check if there are any vaccinations you need before your trip and consider the cost of those. Plus, while you're thinking about your health, travel insurance — and even separate travel health insurance — is something that may seem unnecessary, especially for shorter trips, but it provides priceless peace of mind.
Finally, you shouldn't forget about how you'll be getting to and from the airport. The last thing you want to do is miss your flight, so plan out a reliable route to the airport. While cabs or ride-sharing programs may seem the easiest and most convenient, there are much better options out there.
Public transit often has dedicated routes to major airports, but if you don't fancy lugging all your suitcases and backpacks on the subway, an airport park-and-fly program could be perfect. Many airports offer this service, which allows travelers to park their cars in a secure, enclosed lot and get shuttled right to their departure terminals free of charge. It's far more relaxing than running across a crowded airport with all your luggage.
6. Emergency Savings
It's good practice to set aside some money in your budget for emergencies. That doesn't necessarily mean hospital stays or ambulances but more for if you accidentally go over budget or if you lose some of your luggage and need to buy necessities.
The amount of emergency savings should be included in your travel budget worksheet or spreadsheet but should be listed as separate from your other travel expenses. You don't want to think of this as extra money you can use — only spend it in dire circumstances.
BUDGETING FOR LONG TRIPS
If you're planning to travel for an extended period, you may need to consider a couple more things in addition to the ones mentioned above.
The most important things to consider when you're figuring out how to create a travel budget for a long trip are your priorities. It may seem like you can fit tons more activities in if you're traveling for longer, but money is always a factor, and you don't want to end up stranded and broke on another continent.
Decide what's most important to you and what's least important, and reorganize your funds that way. For example, if you would rather spend your money on tours and activities but aren't much of a foodie, find a cheap hostel that has free breakfast and make the rest of your meals in the shared kitchen.
To properly budget for longer trips, you need to know how to travel cheaply.
1. Start Saving Early
As soon as you've decided you're going on this trip, start saving for it. Put away a percentage of your earnings in a high-interest savings account. Set up automatic payments so you never forget to contribute to your travel fund. It's also wise to look into safe, secure long-term parking options for your car, especially if you'll be using it to commute to the airport.
Consider making changes in your daily life to find expenses you can cut and put that money towards your travel savings. If you tend to buy your lunch every day, bring in a homemade lunch instead. Instead of buying new books, music or movies, take advantage of your local library.
Money-managing apps are a great tool to help you organize your finances for your travel fund as well as your everyday life. Use them along with other reminders as motivation for your upcoming trip. The more motivated you are, the more you'll be willing to sacrifice for the results.
Track all your spending to get a good idea of where your money goes and where you can cut expenses. This is a great habit to get into for when you're on your trip and need to know how to budget while on vacation.
2. Use Public Transit
If you'll be visiting a city for an extended time, you'll be much better off learning how to use the local public transit.
Most major cities have a reliable public transit system that's both above- and underground. It also tends to be far cheaper and faster than ride-shares or taxis. And it's cheaper than renting a car and paying for parking.
Factor in how much you'll need for transportation for the duration of your trip. If you plan to hop from one city or country to another, decide how you'll do that. Air travel is often the fastest, but buses or trains can be much cheaper. Many countries in the European Union offer train passes with unlimited use for a set number of days or weeks, allowing you to travel to multiple cities and countries for free.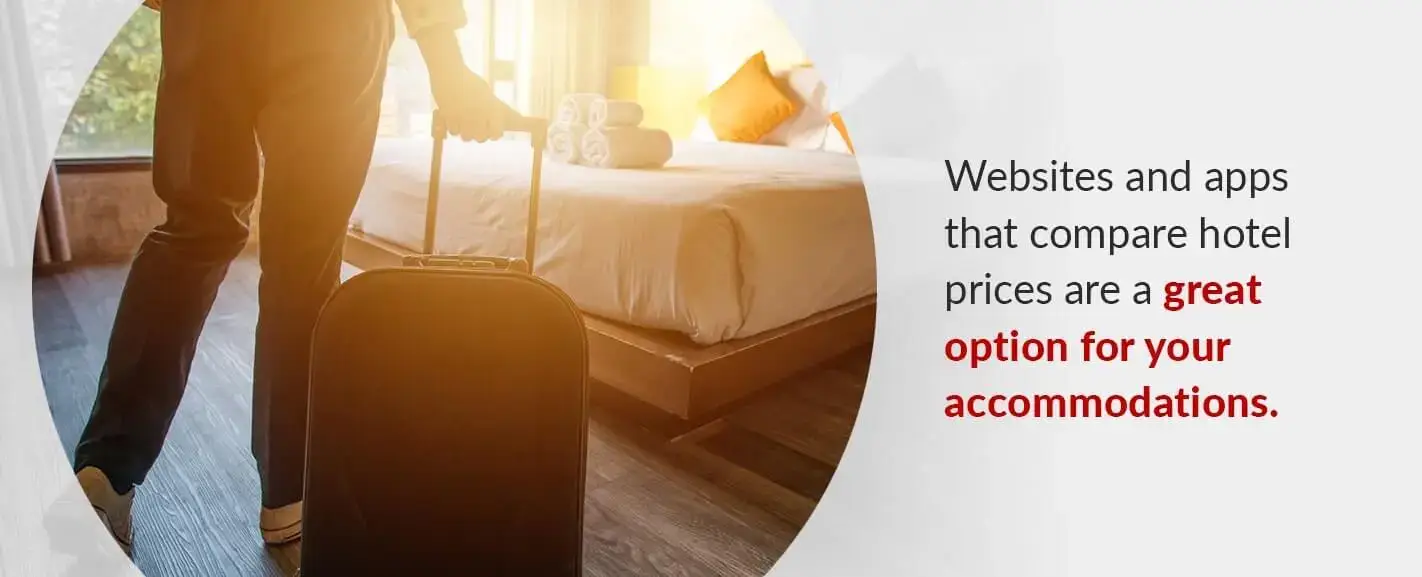 3. Find Long-Term Accommodations
A longer trip means a longer stay at a hostel or hotel. While hostels are the best bet for solo travelers without a set itinerary, many hotels and rentals provide discounts for longer stays.
Another option is to consider a work-travel program. These programs expect you to do a little work in exchange for lodgings and food. Sometimes they also come with a monetary stipend that you can add to your travel fund.
BUDGETING FOR SHORT TRIPS
Whether you just need a few days away from the hustle and bustle of your life or you're looking to extend a business trip, a short vacation for leisure requires knowing how to plan a vacation on a budget successfully.
Shorter trips tend to be for leisure or commercial travelers, and there are pros and cons for each.
1. Leisure Fliers
As the name suggests, leisure travel is any trip done for fun. Planning a budget for this sort of travel isn't very different from planning one for a longer trip, but you may not need to start saving as early on.
Pros for Leisure Fliers
A vacation — even a short one — is proven to reduce your stress levels and improve overall happiness and well-being. Leisure travelers also tend to stay on the ball when it comes to their personal health goals since the break allows them to stay focused on their diet and exercise without falling into bad habits.
Cons for Leisure Fliers
Money can be a huge barrier for many, especially when it comes to leisure travel. You may need to spend months saving up for a weeklong vacation, and it may not seem worthwhile. Travel cost estimators are especially helpful in this case as they allow you to get an accurate estimate of how much you need to save for the length of time you hope to be away.
2. Commercial Fliers
Knowing how to plan a trip is less of a concern when you're flying for work, but that can come with its own troubles. Business travel sounds like a dream to most of us, but it can take a toll on your mind and body.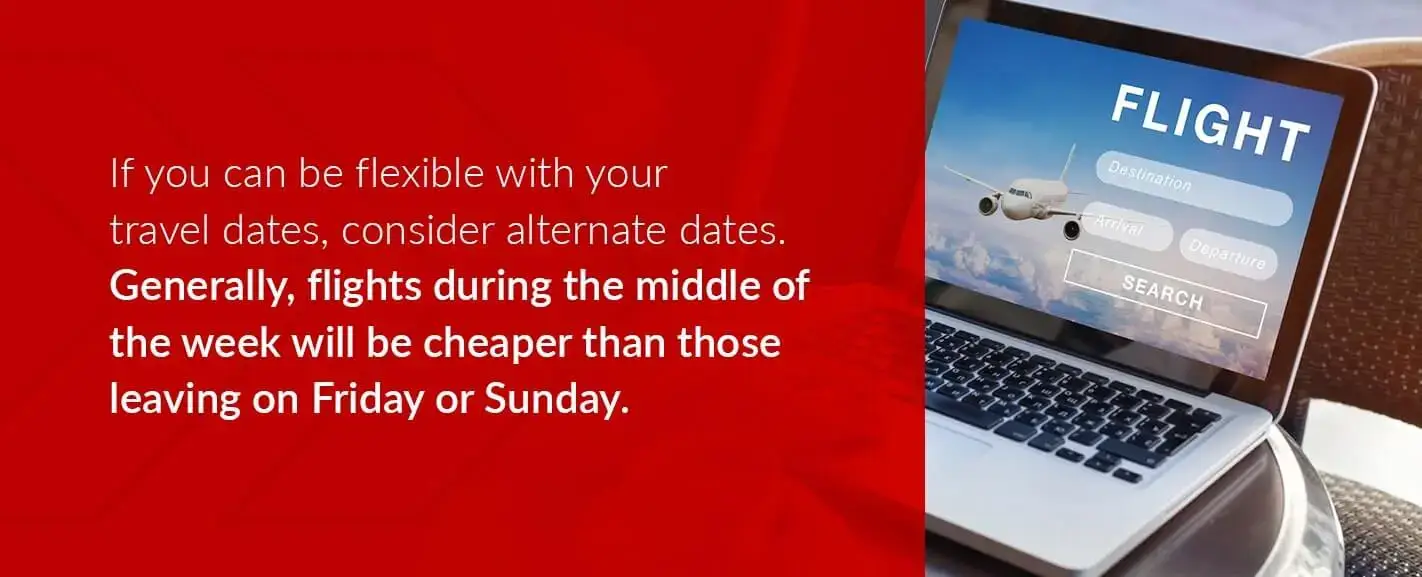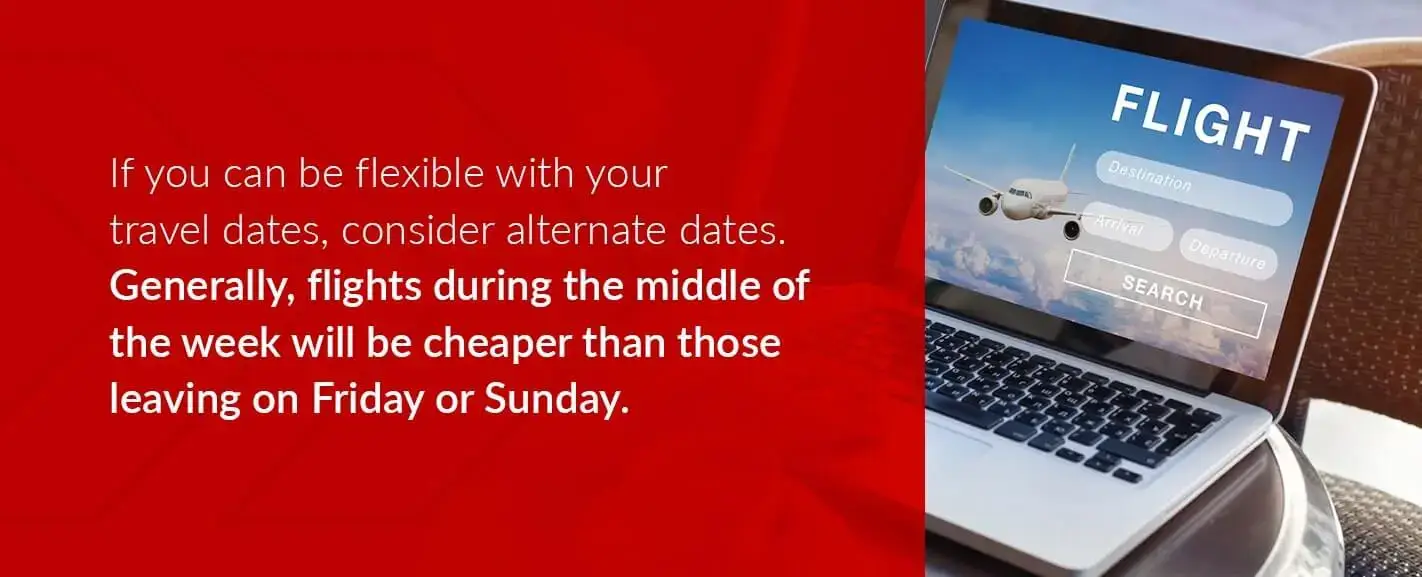 Pros for Commercial Fliers
If you fly often for any reason, you'll likely have an opportunity to take advantage of rewards programs. Whether it's for using your local airport's park-and-fly option or frequent flier rewards, making multiple short trips adds up to a lot of benefits, which you can use for leisure travel.
Business travelers can also see multiple cities and cultures in each trip, allowing them to get a taste of a city before deciding if they'd want to return on vacation.
Cons for Commercial Fliers
Those who travel for work tend to be more stressed out since it can feel like they're never off the clock, which also makes it difficult for them to maintain a scheduled, healthy diet and lifestyle.
The constant distance from home can also negatively impact family, and business travelers rarely get to choose where they go.
3. "Bleisure" Travel
A way to take advantage of all the pros and none of the cons of business travel is "bleisure" travel, which is an extension of a business trip into a leisurely one. Many people who travel for work end up extending their trip to get in a quick vacation.
If you plan to extend your business trip, you'll need to factor in the vacation part of your trip when you create a business travel budget. Consider how long you'll extend your trip, whether your family or partner will be joining you and any additional costs that will come with the added time and people.
If you're vacationing alone, likely the biggest expense — the airfare — will have already been covered as well as the accommodations for the business part of your trip. Just budget in costs for the extended accommodations and food and activities.
TRAVELING WITHIN YOUR BUDGET
Knowing how to plan a trip on a budget is one thing, but knowing how to budget while on vacation is another.
The excitement and thrill of finally being on this trip that you spent so much time planning can cloud your judgment and lead to going over budget. Knowing how to travel cheaply also means knowing how to ensure you keep hold of the reins of your spending.
Aside from the tips involved in budgeting for your trip — like opting to make your own meals instead of eating out and considering an airport shuttle before and after your trip — here are four more things to help you stay within your budget:
Set a daily budget: Instead of having a lump sum that you feel you can just pick from as you go, decide how much you will spend every day of your vacation and stick to it.
Keep track of your spending: A great way to ensure you stick to your daily budget is to keep track of every expense. Finance apps are especially useful for this.
Splurge wisely: If you want to treat yourself to a lavish meal at a Michelin-star restaurant, budget for it responsibly. Skrimp a for a few days before and after the splurge and don't make it into a habit.
Avoid expensive frills: Museum tours and horse-drawn carriage rides are an expense that you can probably do without. Your guidebook and the internet will have all the information you need about tourist sites, and an activity like a romantic horse-drawn carriage can be budgeted in as a wise splurge rather than an impulsive whim.
START YOUR TRIP RIGHT WITH PARK SHUTTLE & FLY
Fly out of Boston Logan and take advantage of our parking options and free airport shuttle.
We offer free valet services as well, and our airport shuttle will ensure you get from your car to your plane quickly and comfortably. And we'll clean and detail your car while you're gone.
Get in touch to reserve a parking spot now.